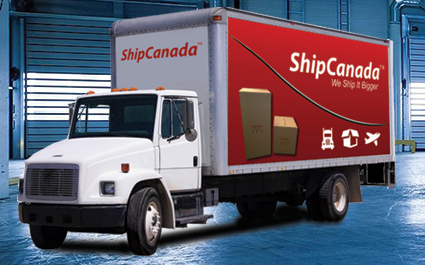 Because of the impact of the coronavirus crisis, many shipping companies have huge strains on their methods of delivery. That means some businesses might end up stranded when they try to move their freight. The good news is that many shipping companies in Toronto have ways of dealing with these challenges.
What Shipping Companies Are Doing
Sometimes, a consignee can't receive a delivery because the intended destination is not open. Some carriers have policies that let them send freight to the shipper right away. They do not need to ask for permission, which allows them to free up some space. Often, there will still be normal return fees.
Some services are no longer guaranteed. That means that some carriers will not reimburse GSS fees if the service fails. Meanwhile, other companies do not extend guarantees anymore.
To avoid spreading germs on devices for electronic signatures, some shipping companies may not offer the option for a physical signature. While this might help keep everyone safe, it makes it harder to note any potential damage because they cannot sign anything.
What You Can Do to Reduce Additional Fees
You should confirm the shipper and get their availability before you send anything. It is a good idea to list the contact information for everyone on the bill of lading (BOL), so you can easily contact them if needed.
If you can, provide a second delivery area in case the first one is not open. Then you can list these instructions in your BOL. Since a lack of physical signature can make things a bit more challenging, you should report any suspected loss or damage to your shipping provider. That way, the international shipping company in Toronto you are working with can help you file a claim. That is especially true if there is hidden damage that is not noted anywhere.
Flexibility is another key feature right now. The right logistics provider will give you access to a wide network of shipping partners. Even during these uncertain times, a reputable shipping company can help save you money on fees.
Choose One of the Best Shipping Companies in Toronto
Shipping is often hard to coordinate on your own, even in the best of times. But in the middle of a health care crisis such as COVID-19, it becomes even more challenging. That is why it is important to work with the right logistics provider. Our company can help you navigate the difficulties by taking over everything, from beginning to end. To learn more about why it is important to choose one of the most reputable international shipping companies in Toronto during these trying times, contact ShipCanada, Inc. today.