We Offer Empty Box & Pallet Drop-off
in the Greater Toronto Area.
ShipCanada™ Picks up and delivers Worldwide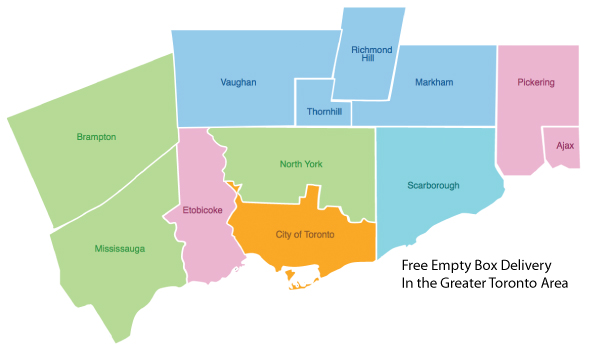 ShipCanada™ provides individuals and companies the perfect combination of convenience and efficiency with our shipping box program. Our boxes are much larger with more capacity than you can find with other courier services which means you can ship more and pay less.
Whether you're shipping across Canada or anywhere in the world ShipCanada has you covered. We manage your shipments from start to finish and we ensure that you and your customers are informed of all details relating to your shipment. Our extended logistics network brings together shipping companies throughout North America so your freight is always handled by best-in-class service providers.
Call one of our experienced freight transportation specialists with any questions regarding your shipment. We look forward to the opportunity to being the shipping company that serves you and your customers. Our Customer Service Line is: 1-888-308-4872.