We move Commercial and Residential freight to virtually every city & town in Nova Scotia
Shipping Confidently with regular and expedited service.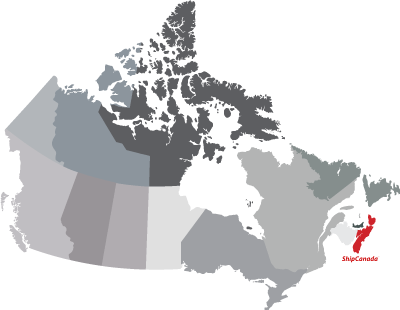 ShipCanada schedules daily pickup and delivery service to most points in Nova Scotia. We consolidate and distribute freight and large packages to and from virtually every city and towns within NS including standard transit service throughout the following cities:

Halifax | Yarmouth | Lunenburg | Truro | Amherst | Shelburne | wolfville | Digby
We ship Business and Residential goods throughout the region with beyond service to more remote areas. From heavy equipment moving throught into western provinces to oversize residential packages destined for points across Canada; you can access all points with our LTL and Package service with seamless efficiency.
In addition to providing transport in this lane for both LTL and Truckload quantities, ShipCanada also moves specilised heavy equipment on flatbed trucks, floats and air freight through this lane. If ground freight is not fast enough ShipCanada can also offer Next-Day Air Freight options.
For the best economy shipping rates on freight that is not time sensitive we offer Rail Intermodal service to all points west of Ontario. For regular freight shipments with medium time sensitivity we offer economy over the road rates. If your freight has to get to its destination faster our customers can choose Expedited LTL service which basically mirrors truckload transit times. Regular and expedited services are also available for International shipping requirements.
For freight that is absolutely time sensitive (meaning hours) we offer air freight service. Give us a call. We can get the job done. Call or email us today for a freight quote. Our Customer Service Line is: 1-888-308-4872.