Using a pallet makes sense when freight is over 150 lbs., or when it can't fit into a cardboard box.
Why do we put cargo or "freight" on
pallets?
There is a big difference between shipping freight via commercial transport (like ShipCanada™) and using a "moving service". The first difference is scope of service. In contrast to the services "movers" provide, commercial transport companies do not physically touch your freight (beyond moving it on and off a truck by pallet jack). Commercial transport companies also do not typically move assembled furniture or other personal effects that cannot be secured to a pallet.
These restrictions allow carriers to move freight much faster and more efficiently resulting in cheaper shipping rates and faster transit times. However, it also means that you will have some work to do to prepare your shipment for transport.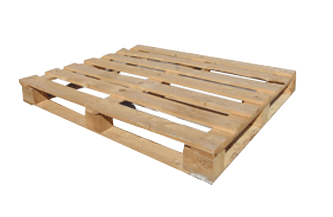 Step 1.
Find a solid Pallet or Crate
Remember, we need to be able to move your shipment with a "machine" i.e. a forklift or pallet jack. This means your shipment must be on a pallet so we can lift it. You can often find discarded pallets behind shopping malls that are free for taking. ShipCanada also provides pallets in select Canadian Cities.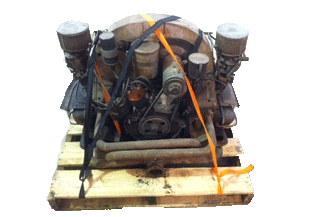 Step 2.
Secure your item(s) to the Pallet or Crate
Ensure your freight does not "over-hang" the pallet. Freight that hangs over the edge of a pallet can become damaged by the forklift or when it comes into contact with other freight on the truck. Also, it is very important to make sure your freight is secured to the pallet to prevent a load shift. Typically this is done with "shrink-wrap" and/or straps.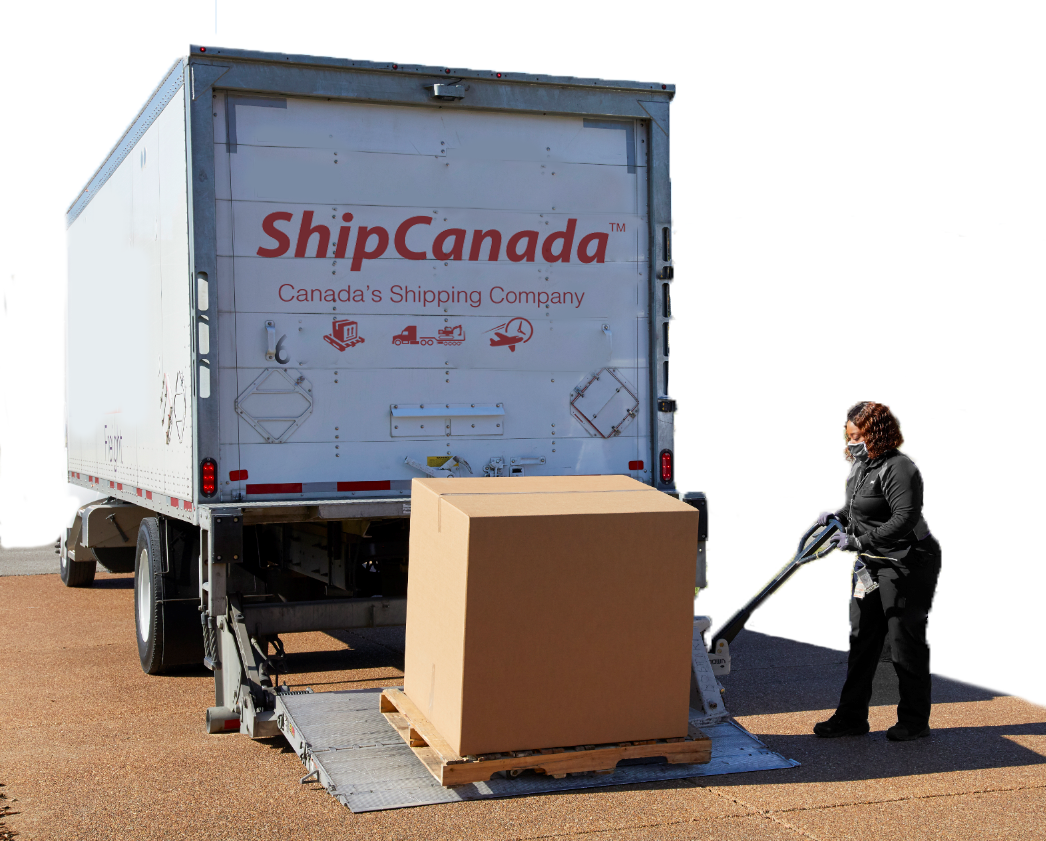 Step 3.
Set a Pickup & Delivery Window
The truck that will be handling your pickup and delivery will most likely have multiple stops before and after your stop. While we often request that the driver call before arrival, many times this is not possible. It is important to set an adequate shipping "window" for pickup and delivery.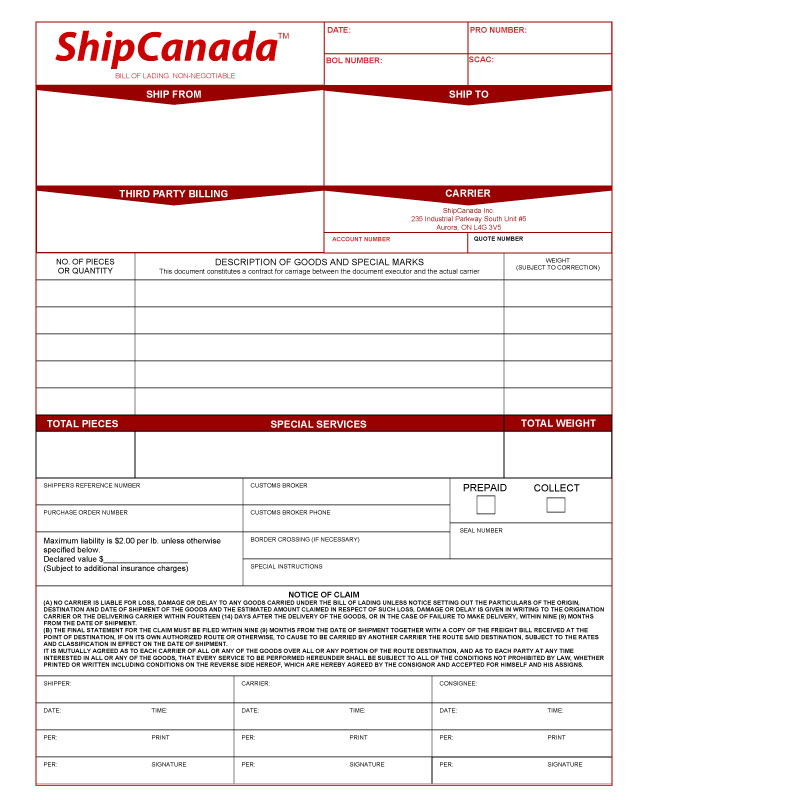 Step 4.
Carefully review the shipping docs.
Your ShipCanada agent will prepare a Bill of Lading or "BOL" which will travel with your shipment. This document must be reviewed for accuracy as this is the instructions the truck will follow with regards to delivery. Once reviewed, you should print (3) Copies. You (the shipper) should retain one copy, One copy should be affixed to the shipment & one copy should be given to the driver.
We'll take it from here!