*The rates displayed are for demonstration purposes only*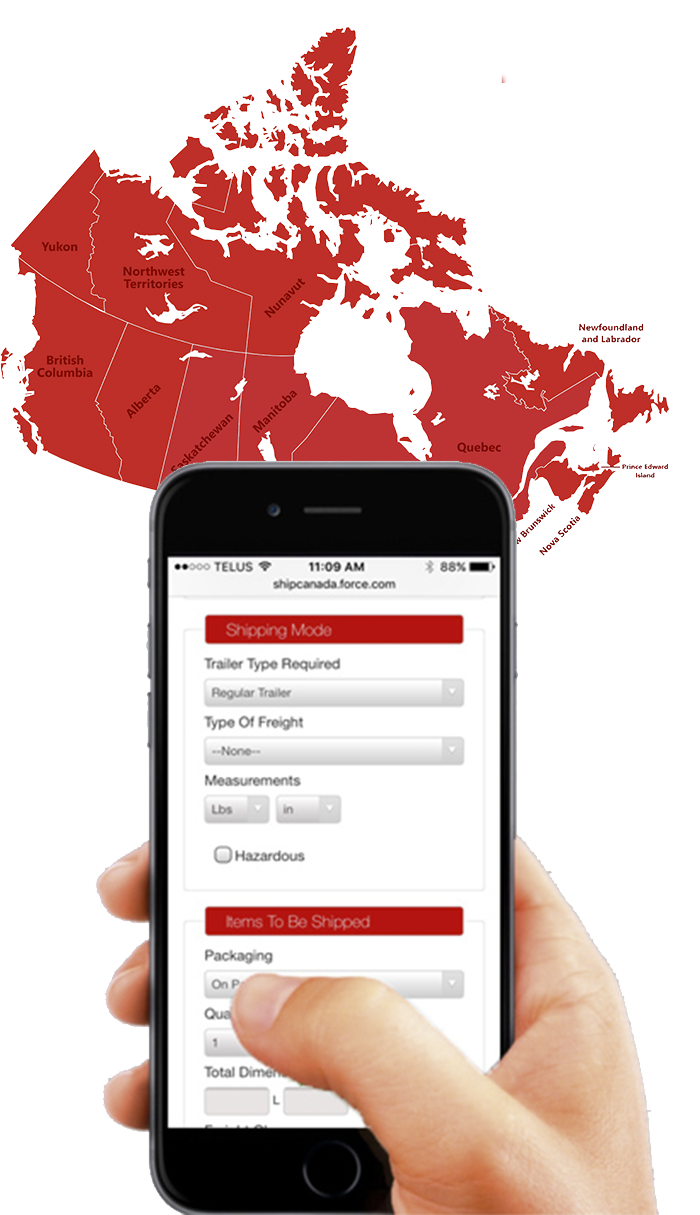 Let your customers calculate
shipping rates instantly!

In today's competitive "online-world" you can't afford to let potential customers navigate away from your website. Customers know that shipping costs are rarley included with online purchases and research shows that uncertainty regarding shipping costs can sales.
With ShipCanada™ Web Services you can prevent customers from navigating away from your website to calculate shipping costs.
The best part... It's Free. Your ShipCanada account allows you to request your own customized snippet of code to easily embed in your website. If you prefer - our developers will install the code for you (it only takes us 5 minutes).
This piece of code will pull rates directly from your company's discounted rate tariff and all shipping orders go directly to your preferred email. Call or email your account representative today for more information. Our Customer Service Line is: 1-888-308-4872.