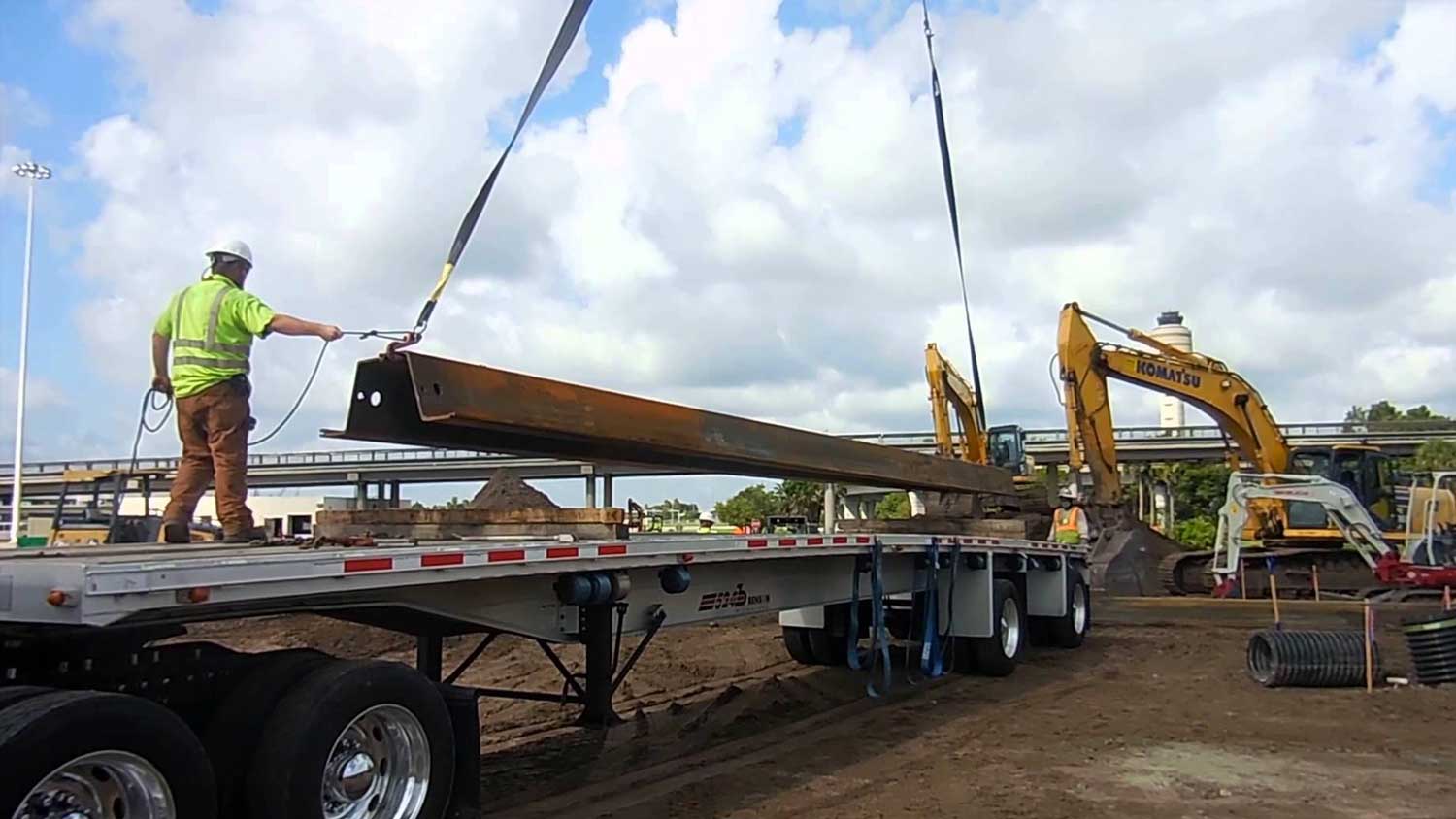 If you have large pieces of equipment to transport a long distance, then you might need to hire a special hauling company to do the job. Moving valuable and heavy equipment without the right experience can be dangerous. To have a better understanding of this kind of hauling, it is good to know what the professionals do to prepare for heavy equipment shipping.
Getting a Trailer
It is essential to get the right trailer for the job. When a company is choosing a trailer, they need to consider both their budget and safety. They need to remember that overloaded trailers are not good for moving equipment along the road. They need to select trailers that will allow the equipment to fit comfortably. There are a few kinds of trailers you might choose from.
A flatbed trailer is an affordable method for heavy equipment shipping. However, it might only work for smaller pieces. It can move up to 48,000 pounds and can support pieces up to eight and a half wide and tall.
Step-deck trailers are a bit more versatile, but they can also be more expensive. They can move loads up to 48,000 pounds, and they can carry cargo that is as high as 10 feet tall. They are around 48 feet long, and they are a bit lower to the ground.
Knowing the Dimensional Regulations
Large pieces of construction equipment, like graders, excavators, or cranes are often wide loads when they are on trailers. The right company will remove some of the attachments from the equipment before sending it and move those separately. That way, they are less likely to need to travel as a wide load. However, there are a few regulations when it comes to wide loads.
With heavy equipment transport, the items should not be too tall. They may need to remove the attachments. They also should not be too heavy. The trailers have some limitations on hauling the equipment. The body might need to travel separately from the attachments to reduce the weight. If the equipment is too wide, then the company can remove the tracks to make it fit.
Choose the Right Company for Oversize Freight Shipping
Once these things are done, it is time to prepare the equipment for transportation. They can place cover stacks on to prevent debris from getting in the smokestacks by covering the stacks. The company will ensure that they secure the doors to keep them from opening. Remember, once everything is safe, you will then be ready for transportation. If you want to know more about safe equipment transportation, feel free to reach out to Ship Canada, Inc. today.