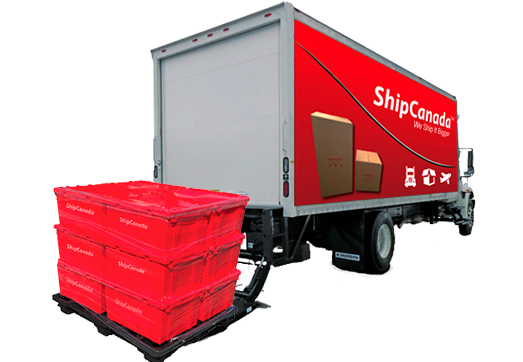 As a small business owner, you most likely have a full schedule with all of the demands of your company. You most likely deal with the same issues as bigger corporations, but your smaller size makes these challenges harder for you to overcome. Today, more and more small businesses are using LTL shipping services to overcome some of these difficulties.
Get the Right Packaging
Using LTL shipping is an excellent way for you to send out your shipments if your parcel load is not big enough to fill an entire trailer. You can share the cost of the trailer with other small businesses. Many company owners prefer this type of shipping because it can save them money, and they also have the opportunity to cut costs with packaging.
For this delivery method, you want to avoid having your goods arrive at their final destination broken. Broken or damaged goods might show the customer that the company doesn't care. That can cause a loss of business. It is vital for small businesses to package their goods carefully.
Tracking Shipments
It is important that companies keep track of every delivery carefully. Searching for missing items can cost companies time and money. It is a good idea for companies to have a system of keeping track of the shipments, no matter where they are.
Of course, LTL shipping service times will depend on the carrier that you use. Working with a freight provider can give you peace of mind that your items will arrive safely. Freight providers work with carriers and can often help you lower your shipment cost.
Looking at the Freight Classification
When you have to do LTL international shipping, you need to make sure that you have classified your items correctly. It is important to double-check to see that you have the right freight class. That is important when it comes to determining the shipping rate. In general, the lower that number, the lower your costs will be. Remember that if you have not put down the right classification, the shipper may weigh the item again. Then they might reclassify it, and you could end up with higher charges than you may have otherwise.
Choose the Right Shipping Provider
If you decide to go the LTL route, it can be a headache without the right tools. As a small business, you might have limitations in getting the best freight shipping resources. Luckily, working with reputable shipping service providers, such as ShipCanada, Inc., can help you send out your items to their final destination quickly and efficiently. Our company can assist you in securing the right carrier with the lowest rate offer, ultimately saving you money. Contact us today to get a free quote.