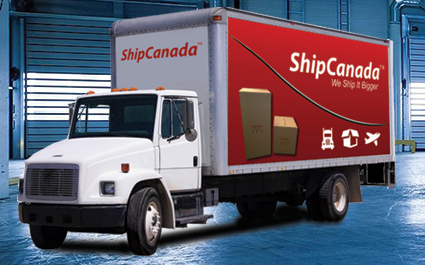 Small business owners who have a business at their own home, or even at a location other than their home might want to get mail related to work at different addresses. Some of them might want to set up a P.O. box for their mail. However, you might not know how domestic shipping in Canada works with P.O. boxes.
About P.O. Boxes
Traditionally, people have used P.O. boxes to get mail in places when the mail can't get delivered to their homes directly. A business owner might choose to have a P.O. box. However, a carrier will not deliver to a P.O. box, so if your receiver gives you a P.O. box address, then you will need to ask them for an address where someone can be there to accept the package physically.
Many shipping services in Canada only deliver to mailboxes. If your business gets deliveries from private carriers, then having a mailbox is often better to get these types of shipments. Many couriers offer services where you can choose to have mail forwarding, parcel receiving, and other services.
Working with the right logistics provider will ensure that you get to work with some of the top couriers so that you can ship items to anywhere in the world. You should just remember that you should not use a courier to ship the items to a P.O. box.
Remember, if you are going through the federal postal service or using Canada Post, then you can ship to a P.O. box. However, if you need to use a more private shipping service, ask for another delivery address since a P.O. box will not work.
Choosing the Right International Shipping Companies in Canada
We are among some of the top companies offering domestic shipping in Canada and are one of the largest logistics providers in the country. Whether you need to ship international goods or just want to get some domestic goods to their final location, we can help you out. We have a Freight Quote Manager to take care of your shipping needs and you can get freight quotes from a range of different companies.
ShipCanada, Inc. works to make the shipping process as easy as possible. Our team will help you to take care of any issues that come up, and we are more than happy to handle the whole shipping process from start to finish. If there is a P.O. box address, then we can contact the receiver on your behalf and ensure that you are shipping to the right address. If you have any questions about shipping, do not hesitate to reach out to us.