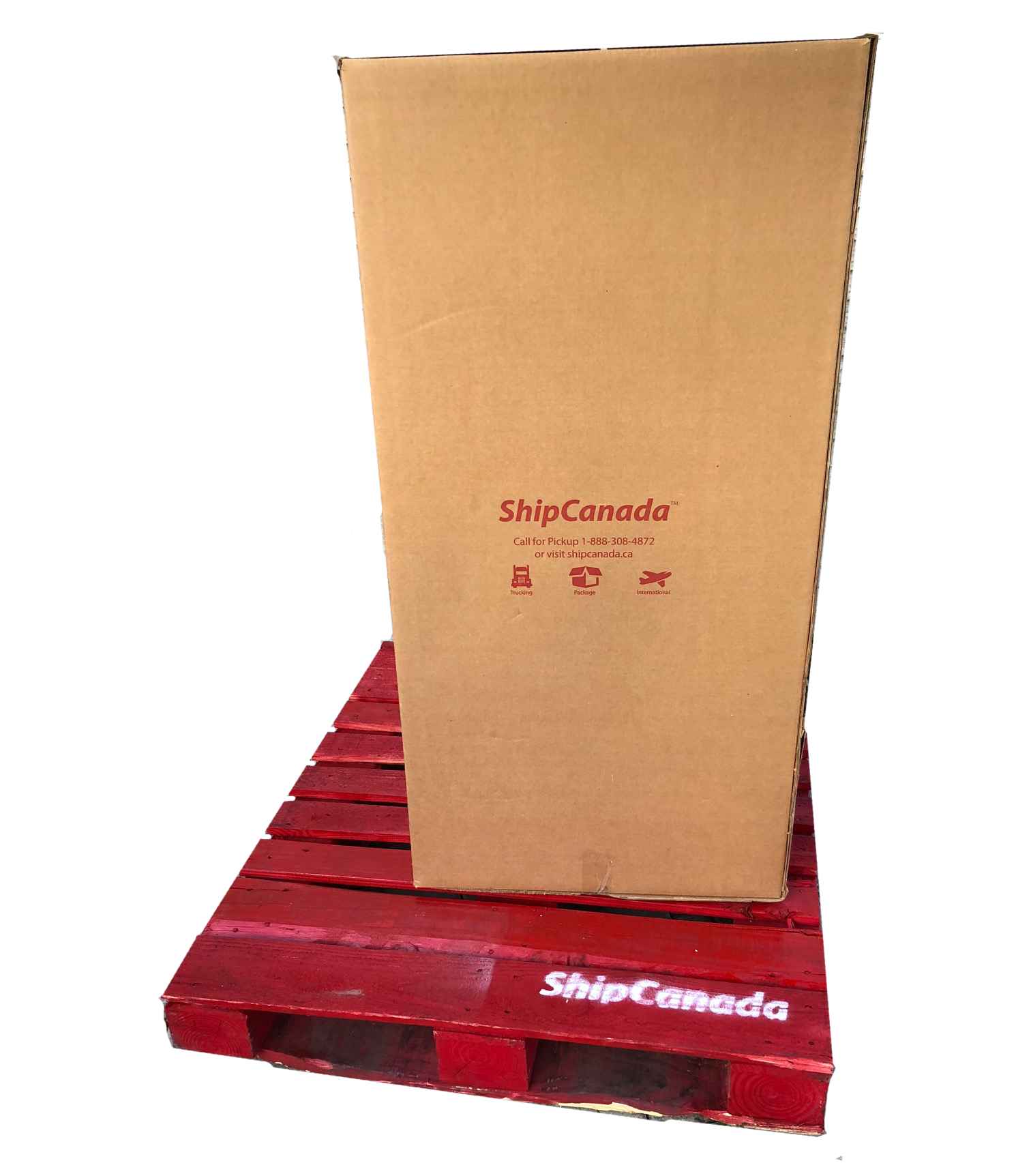 When it comes to shipping items like LTL pallets, whether you are in the United States or crossing the U.S./Canada border, knowing about the freight class is vital. With items for shipping to the USA from Canada, there are ways that your business can save some money.
About Freight Class
Freight class is a way to classify LTL, or less-than-truckload, freight within the United States or across the Canada and United States border. Often, carriers using the National Motor Freight Classification (NMFC)-based pricing also practice the method of freight class.
Each kind of good that a carrier sends receives an NMFC code. For example, boxes might have NMFC #29250, and flooring might have NMFC #37860. With these codes, there is a starting point for the freight class. For example, while wire baskets and wooden barrels will have different NMFC codes, they will have the same freight class of 200.
What Determines the Freight Class When Shipping to the USA From Canada
The density is one factor, and it refers to the amount of space that the pallet and item take up. Usually, the lower the density, the higher the freight class will be. The heavier or smaller ones will have a lower class and will cost less than those that are lighter and bulkier.
Stowability refers to how easy or difficult to store the freight. For example, hazardous cargo can be difficult to properly stow. The freight class might vary depending on if the item is flat or assembled.
Some items require special handling, and the amount of care that it needs also determines the freight class. For example, if it is fragile or potentially hazardous, it can entail higher shipping fees. The weight, shape, and size all go into determining the class.
Some items might get damaged more easily, or they might be perishable, such as food products. Since these items are more likely to break or spoil, the freight class will be higher. Once the company sets the freight class, you can figure out the shipping price. It is important to properly establish the freight class ahead of time since inspectors can look this over at any time.
Choose the Best Logistics Provider of Canada to U.S. Shipping Services
With the help of logistic provider ShipCanada, Inc, you can determine how much you should be paying for shipping solutions. You can then figure out the right rate for your shipment. Our company strives to make the process easy and seamless. Feel free to reach out to us today to learn more about our Canada to U.S. shipping services.