We move Commercial and Residential freight from the Welland, ON Area
Shipping Confidently with regular and expedited service.
Just after crossing the Canada/USA border and southwest of Niagara Falls, you will arrive at town of Welland, Ontario. This city is known historically as the place where the Battle of Cook's Mills took place. Part of the regional municipality of Niagara Falls, this town has developed on either side of the Welland River which runs the entire length of the region. Trucks that cross the border in Ft Erie often stop in this small city prior to moving north to the QEW which continues to Toronto. If posted shipping times are not fast enough, ShipCanada can also offer expedited direct-service delivery for freight and large parcels. Our carriers also make daily stops in Niagara Falls.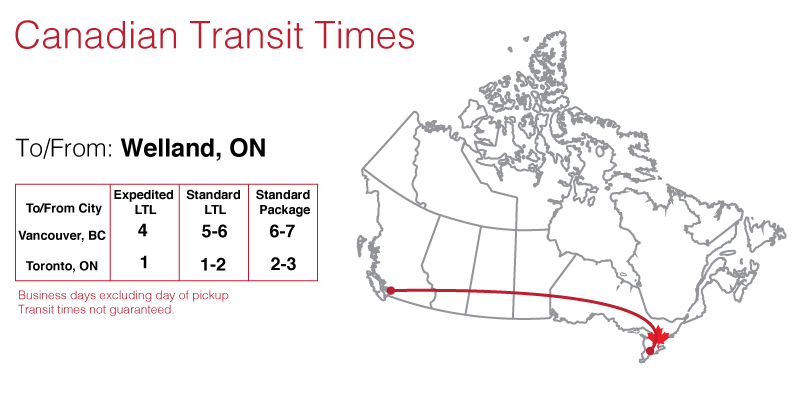 For the best value shipping rates on freight that is not time critical we offer rail service to all points west of Ontario. For regular freight shipments with medium time sensitivity we offer economy over the road rates. If your freight has to get to its destination faster our customers can choose Expedited LTL service which basically mirrors truckload transit times. Regular and expedited services are also available for international shipping requirements.
For freight that is absolutely time sensitive (meaning hours) we offer air freight service. Give us a call. We can get the job done. Call or email us today for a freight quote. Our Customer Service Line is: 1-888-308-4872.