We move Commercial and Residential freight from Vancouver to Edmonton
Shipping Confidently with regular and expedited service.
ShipCanada transports all cargo types to and from all cities in Canada and the U.S.A Our second most popular Alberta lane corridor is the route connecting points between Vancouver to Edmonton. Edmonton is growing and is becoming increasingly busy for our Less than truckload and Full TL service network. Our team will accommodate virtually every commercial load type including Flatbed feight to and from all zones in this lane. The typical shipping time for this lane is 3-5 business days depending on what you are shipping, the pickup/drop-off locations and the mode of transport. If regular LTL freight is not fast enough ShipCanada can also offer expedited hot-shot service. Our carriers also make daily stops in Calgary, AB.and Charlottetown, PE.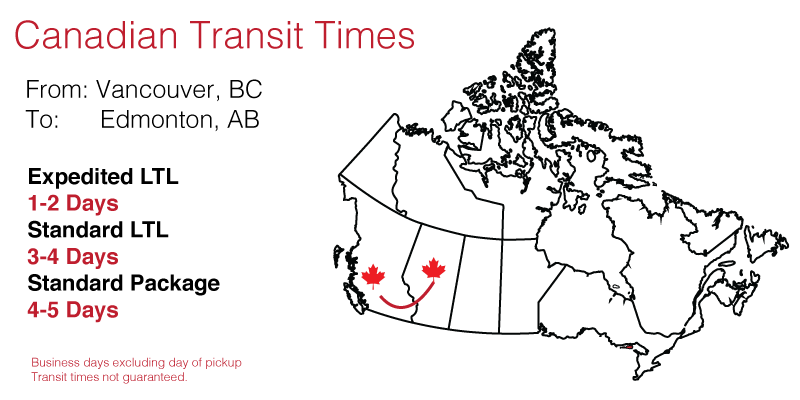 For the most economical rates and shipping transit schedules you can access our freight quote page which offers both regular and time sensitive service. ShipCanada arranges rail service to all points west of Ontario. Shipments without strict time are best suited for standard over-the-road freight. If your freight has to get to its destination faster our customers can choose expedited LTL service which mirrors truckload transit times. Regular and expedited services are also available for international shipping requirements.
For freight that is must move with the least possible transit time, visit our page outlining our terminal map for direct sevice. Our Customer Service Line is: 289-813-4024.