We ship totes and plastic boxes to & from every major city in North America.
Shipping Confidently with regular and expedited service.
Many individuals and small business owners prefer to ship their goods in plastic totes rather than corrugate cardboard boxes. ShipCanada™ specialises in shipping totes os all sizes to and from all points in Canada and the U.S.A. This type of packaging/box can be found at most large retailers and come in an assortment of sizes and configurations. WHen shipping extra large pieces or multiple units, we often recommed that they are palletizes for transport as these are not ideally suited for courier service. One important point to consider when using the average "Department Store" totes, is that they should be reinforced along their outer seams to prevent the top becoming dislodged in transit.
ShipCanada advises all customers to apply a generous amount of packing tape around each piece as it helps to prevent the damage to the packaging while moving along the conveyor systems at the various distribution centers. It is also highly recommended that each label is completely covered in transparent tape (to allow for reading).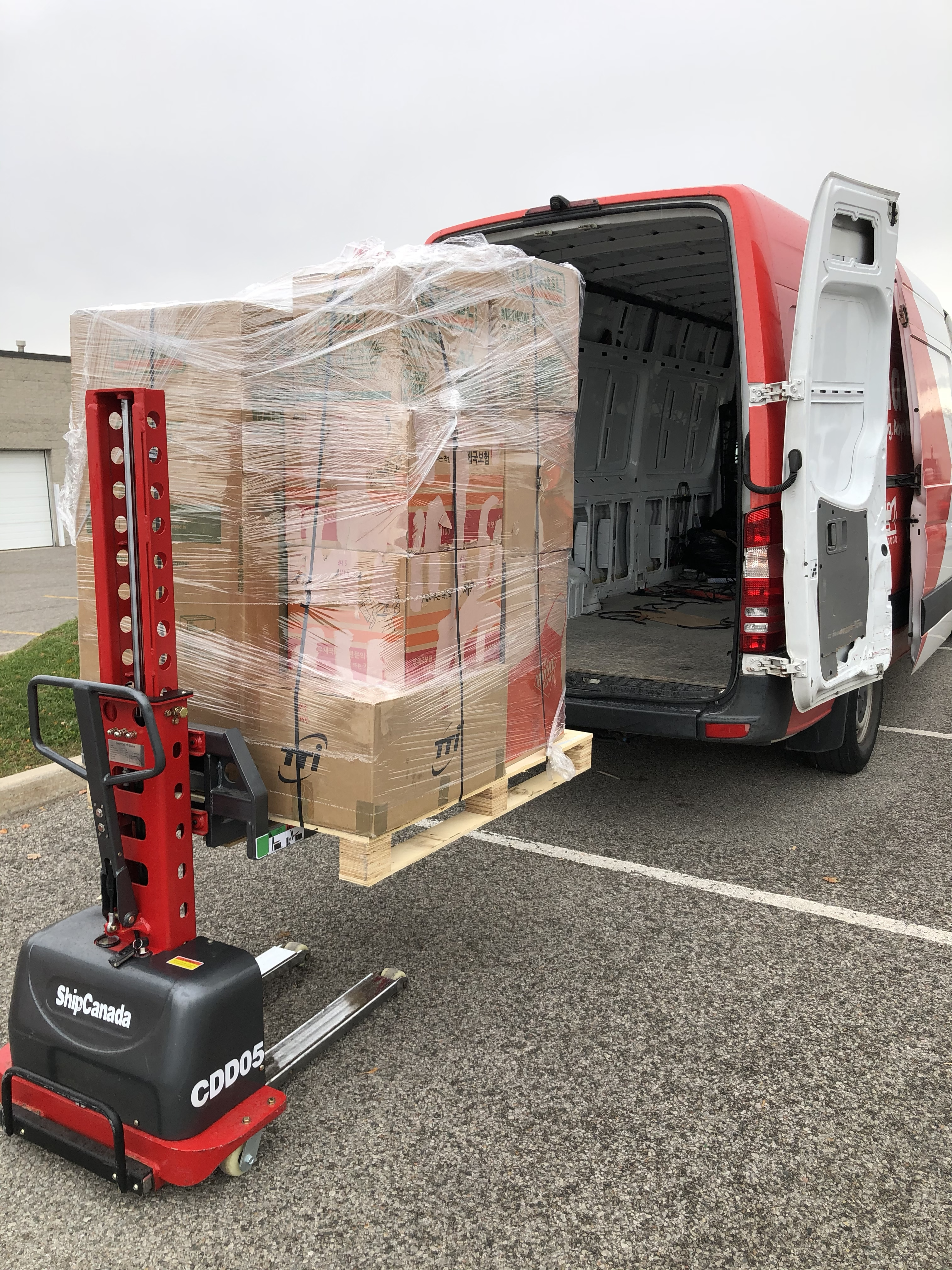 Efficient Shipping Solutions.
ShipCanada™ also has the technology to quickly calculate the safest & most cost efficient method for shipping your boxes. For example, some shipments in excess of 10 units may be better suited to move while consolidated on pallets with curbside delivery.
For freight that is absolutely time sensitive (meaning hours) we offer air freight service. Give us a call. We can get the job done. Call or email us today for a freight quote. Our Customer Service Line is: 1-888-308-4872.