We move Commercial and Residential freight from Toronto to Vancouver.
Shipping Confidently with regular and expedited service.
At ShipCanada we move freight to and from all points with Canada and the U.S. One of our heaviest volume lanes is the Toronto to Vancouver lane for both LTL, Truckload and large package shipments. The typical transit time for this particular lane ranges between 5-10 days depending on what you are shipping, the pickup/drop-off locations and the mode of transport. If ground freight is not fast enough ShipCanada can also offer Next-Day Air Freight options. Our carriers/shipping companies in Vancouver also makes daily stops in Calgary.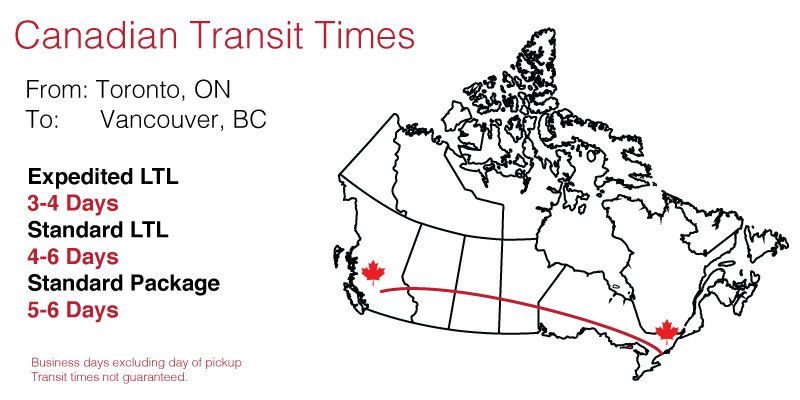 For the best economy shipping rates on freight that is not time sensitive we offer Rail Intermodal service to all points west of Ontario. For regular freight shipments with medium delivery sensitivity we offer excellent value on over the road rates. If your freight has to get to its destination faster, you can opt for expedited LTL service which is similar to direct truckload transit times. Regular and expedited services are also available for International shipping requirements.
These cities are both surrounded by industrial-intensive suburbs that demand higher capacity and truck availability. This gives our team the ability to accommodate routine pickups from Monday to Friday.
For freight that is more sensitive to time restrictions we offer global air freight service. Call or email us today for a quote today. We want to be your shipping company. Our Customer Service Line is: 1-289-813-4024.