We move Commercial and Residential freight from the St. Thomas, ON area
Shipping Confidently with regular and expedited service.
ShipCanada.ca is excited to extend our comprehensive shipping services to the picturesque town of St. Thomas, Ontario. Nestled in the heart of Southwestern Ontario, St. Thomas is a place of community and heritage. We're here to ensure that your shipping experience to and from St. Thomas is as seamless as the town itself. With a wealth of experience in the shipping industry, ShipCanada.ca has garnered a reputation for providing reliable and efficient shipping services. We're well-acquainted with the complexities of logistics, ensuring that your shipments to St. Thomas are handled with the utmost care. From parcels to freight, our range of services caters to various shipping needs. Our intuitive platform empowers you to compare rates, select the perfect service, and monitor your shipments, all in one place.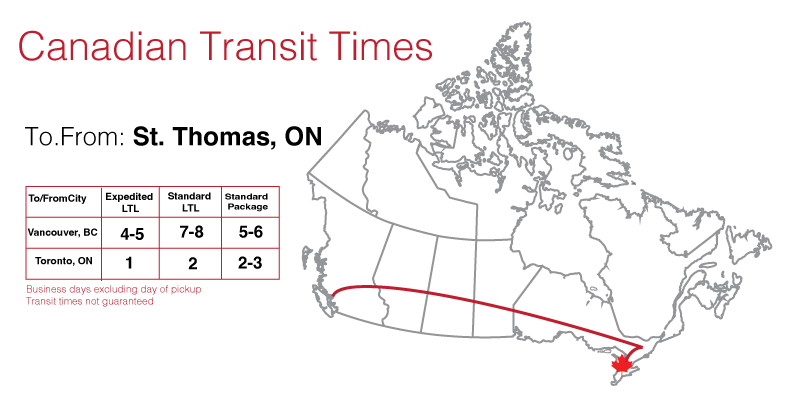 Sending parcels to St. Thomas is a breeze with ShipCanada.ca. Input your shipment details, compare rates from leading carriers, and select the option that aligns with your schedule and budget. Our efficient parcel shipping ensures your items arrive in St. Thomas promptly. When it comes to larger shipments or commercial goods, our freight shipping services have you covered. Choose from LTL (Less Than Truckload) or FTL (Full Truckload) options, tailored to your specific needs.
For freight that is absolutely time sensitive (meaning hours) we offer air freight service. Give us a call. We can get the job done. Call or email us today for a freight quote. Our Customer Service Line is: 1-888-308-4872.