We move Commercial and Residential freight throught the Greater Nanaimo Area
Shipping Confidently with regular and expedited service.
ShipCanada's service network moves all freight types to/from every major point in Canada and the U.S. One of our more irregular transit points is the city of Nanaimo, British Columbia. Our Less than truckload and truckload carrier structure generlly accommodates every commercial load type including Flatbed and specialized industrial cargo to and from most points in this city. The normal service time for this city is 11-12 days from Toronto and 1-2 days from mainland B.C. These times depend on shipping mode and commodity, the origin/dest. locations and the method of transport. If regular LTL freight is not fast enough ShipCanada can also offer expedited hot-shot service. Our carriers also make daily stops in Sudbury, ON.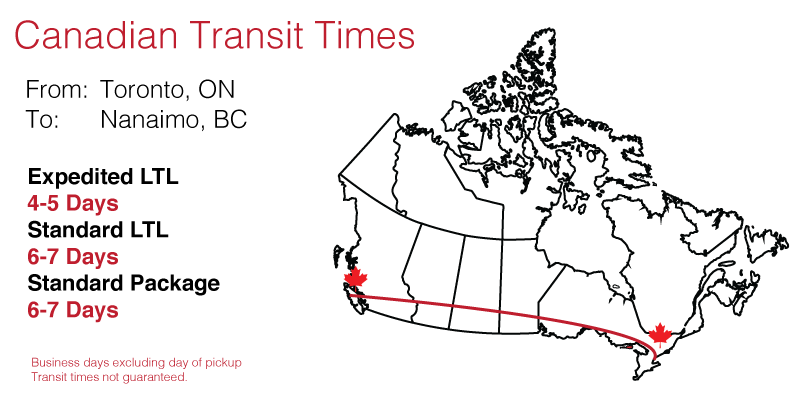 For the most economical rates and transit times you can access our freight quote page that can offer both regular and time sensitive service. ShipCanada offers Rail Intermodal service to all points west of Ontario. For regular freight shipments with medium time sensitivity we offer economy over the road rates. If your freight has to get to its destination faster our customers can choose Expedited LTL service which basically mirrors truckload transit times. Regular and expedited services are also available for international shipping requirements.
Nanaimo is not a city generally know as a major industrial center, however there is a few very important manufacturing elements represented in this city. Shippers must be mindful of the ferry service that connects the city to the mainland.