We move Commercial and Residential freight from the Laval, QC Area
Shipping Confidently with regular and expedited service.
Shipping cargo of any kind into Laval will be require similar transit time allaowance as with Montreal. Conveniently located to the northwest of Quebec largest city, Laval is located between Terrebonne and Saint-Eustache to the south. As with any commercial transport moving into Quebec, Shippers of heavy itme should be aware of the "spring-thaw" requlations which dictate that carrier reduce their gross weight by a certain factor. If standard less-than-truckload (LTL) freight is not fast enough ShipCanada can also offer expedited hot-shot service. Our carriers also make daily stops in Quebec City.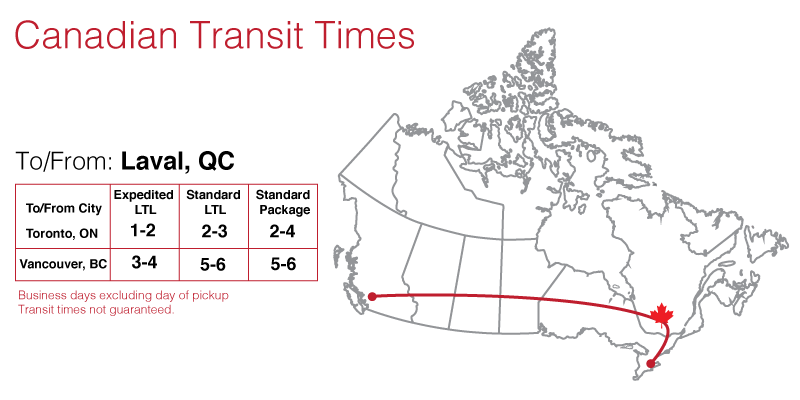 For ShipCanada's best-value economy shipping rates on cargo that is not time sensitive we offer Rail Intermodal service to all points west of Ontario. For regular freight shipments with medium time sensitivity we offer economy over the road rates. If your freight has to get to its destination faster our customers can choose Expedited LTL service which basically mirrors truckload transit times. Regular and expedited services are also available for International shipping requirements.
For freight that is absolutely time sensitive (meaning hours) we offer air freight service. Give us a call. We can get the job done. Call or email us today for a freight quote. Our Customer Service Line is: 289-813-4024.