We move Commercial and Residential freight from the Langford, BC area
Shipping Confidently with regular and expedited service.
ShipCanada.ca is excited to bring its comprehensive shipping services to Langford, British Columbia. Tucked amidst the stunning landscapes of Vancouver Island, Langford is a place of beauty and growth. We're dedicated to providing you with efficient shipping solutions that match the spirit of this vibrant city. With an extensive background in the shipping industry, ShipCanada.ca is known for delivering reliable and efficient shipping services. We understand the complexities of logistics, ensuring that your shipments to Langford are handled with care and precision.From parcels to freight, our range of services caters to diverse shipping needs. Our user-friendly online platform allows you to compare rates, select the right service, and monitor your shipments with ease.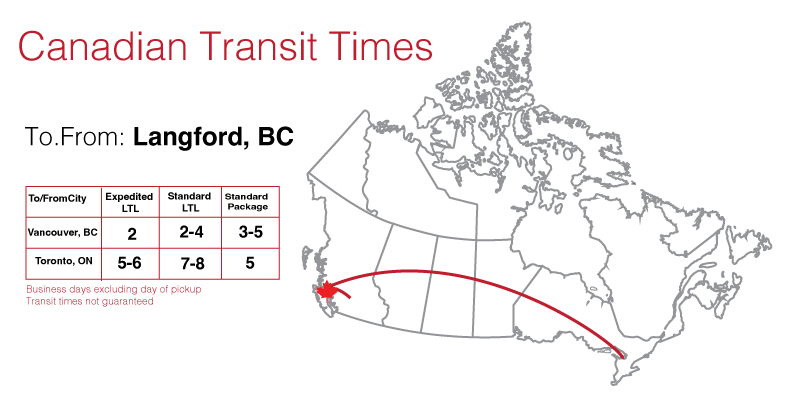 Shipping parcels to Langford is effortless with ShipCanada.ca. Enter your shipment details, compare rates from leading carriers, and choose the option that aligns with your schedule and budget. Our efficient parcel shipping ensures your items arrive in Langford promptly. When it comes to larger shipments or commercial goods, our freight shipping services are tailored to meet your needs. Choose between LTL (Less Than Truckload) and FTL (Full Truckload) options to accommodate the specific requirements of your shipment.
For freight that is absolutely time sensitive (meaning hours) we offer air freight service. Give us a call. We can get the job done. Call or email us today for a freight quote. Our Customer Service Line is: 1-888-308-4872.