We move Commercial and Residential freight from the Greater Coquitlam Area
Shipping Confidently with regular and expedited service.
Loaced directly east of Vancouver and connecting to the town of Maple Ridge is the city of Coquitlam, BC This dymanic city ranks #6 when ranked by population and is continusoulsy growing thanks to it's strategic location and afforability. As part of our West-Coast line, ShipCanada provides Less than truckload and Full Truckload service to/from virtually every postal code within the region and for commercial custyomer we provide Flatbed freight to and from all points in this city. The transport time for this city is next-day service from Vanvouver and 7-8 days from points in southwestern ON. Our transiut times also depend on what you are shipping, the pickup/drop-off locations and the mode of transport. If regular LTL freight is not fast enough ShipCanada can also offer expedited hot-shot service. Our carriers also make daily stops in Abbotsford, BC.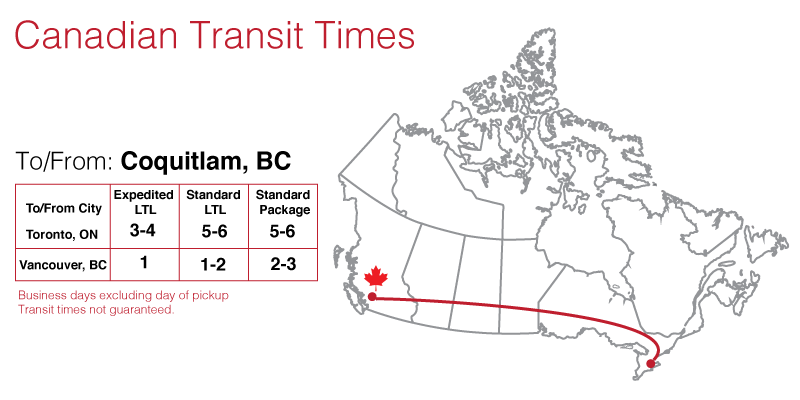 For the most economical rates and transit times you can access our freight quote page that can offer both regular and time sensitive service. In certain geagraphies, ShipCanada offers port-to-port Air freight services. Regular and expedited services are universally available for most points including international shipping requirements.
For freight that is absolutely time sensitive (meaning hours) we offer air freight service. Give us a call. We can get the job done. Call or email us today for a freight quote. Our Customer Service Line is: 1-888-308-4872.