We move all freight types to Aurora, ON from any point in Canada or the U.S.A.
Shipping Confidently with regular and expedited service.
The growing city of Aurora, ON is located just north of the ShipCanada head office. This dynamic city is also home to the global auto parts giant Magna International and is now home to Bulk Barn's national distribution centre. This city has 2 main industrial section divided by Wellington street which also runs through the town's downtown core. Approximately 20 minutes from the GTA, this municipality is the perfect mix of location and growth opporunity for any business looking to potentially relocate. ShipCanada offers same-day transport service anywhere within this region from the GTA area and can accomodate 4 day transit time from as far west as British Columbia.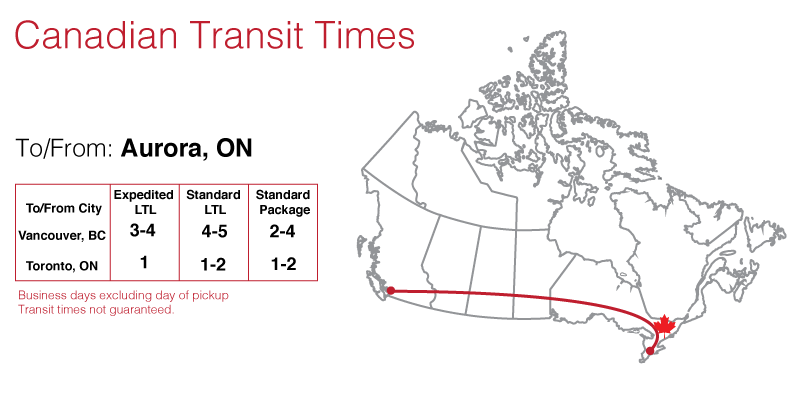 For the most competitive economy shipping rates on cargo that is not time sensitive we offer intermodal service to all points west of Ontario. For regular freight shipments with medium time sensitivity we offer economy over the road rates. If your freight has to get to its destination faster our customers can choose Expedited LTL service which basically mirrors truckload transit times. Regular and expedited services are also available for international shipping requirements.
For freight that is absolutely time sensitive (meaning hours) we offer air freight service. Give us a call. We can get the job done. Call or email us today for a freight quote. Our Customer Service Line is: 1-888-308-4872.