We move Commercial and Residential freight from BC to Newfoundland
Shipping Confidently with regular and expedited service.
ShipCanada is your gateway to moving freight to and from all points with Canada and the U.S.A. The BC to Newfoundland lane is the longest run we do within Canada. In this trade route we handle everything from consumer staples to mining equipment. In addition to providing transport in this corridor for both LTL and Truckload quantities, ShipCanada also moves Specilised heavy industrial machinery on Flatbed trucks, floats and air freight. The standard transit time ranges between 5-8 days depending on what you are shipping, the pickup/drop-off locations and the mode of transport. If ground freight is not fast enough call one of our Logistics Coordinators to arrange custom transit.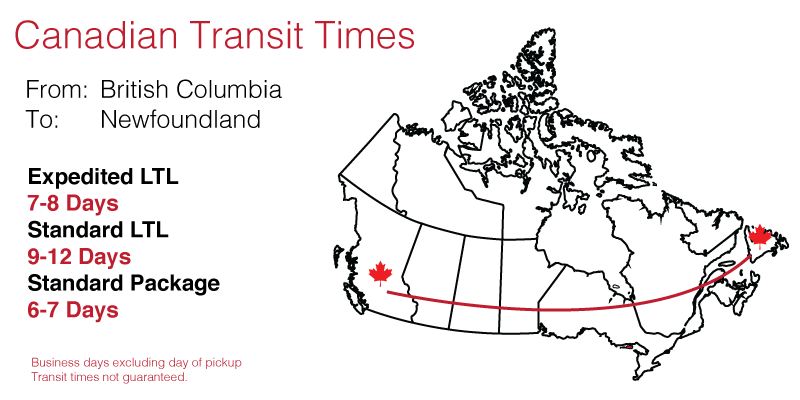 For the best economy shipping rates on freight that is not time sensitive we offer Rail and intermodal port-to-port service to all points east of British Columbia. For freight shipments without exacting time sensitivity we offer economy over the road rates. If your freight has to get to its destination faster our customers can choose Expedited LTL service which cloesly mirrors truckload transit times. We also move freight on a daily basis from British Columbia to Ontario.
For freight that is absolutely time sensitive (meaning hours) we offer air freight service. Give us a call. We can get the job done. Call or email us today for a freight quote. Our Customer Service Line is: 289-813-4024.
Of of the unique features common to both of these provinces is the ferry service that connects certain regions. Ferry connections can often increase transit times and may carry an additional fee.