Need a solution to ship "large" shopify freight throughout Canada and the U.S.A?
Shipcanada helps online vendors with larger freight pieces.
Shipping is one of the most challenging tasks that online vendors deal with. While small package can be pretty straight forward, many Shopify vendors find that when it comes to moving large pieces there simply is not enough options. At ShipCanada.ca, Shipping large pieces in Canada and the U.S. has never been so easy. In fact, ShipCanada.ca offers more trucking company services than any other transport service provider availab;eonline. Whether you ship domestically or you ship to US points, ShipCanada can have your freight picked up and in transit within hours of your request.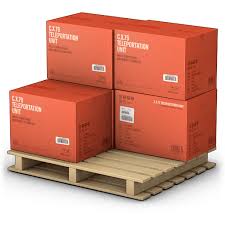 For the best economy shipping rates on shopify freight we can offer a jost of solutions. For regular freight shipments with medium time sensitivity we offer economy over the road rates. If your freight has to get to its destination faster our customers can choose Expedited LTL service which basically mirrors truckload transit times. Regular and expedited services are also available for International shipping requirments
For freight that is absolutely time sensitive (meaning hours) we offer air freight service. Give us a call. We can get the job done. Call or email us today for a freight quote. Our Customer Service Line is: 289-813-4024.