We move Commercial and Residential freight from the Cornwall, ON area
Shipping Confidently with regular and expedited service.
At ShipCanada.ca, we're thrilled to offer our top-notch shipping services to the vibrant city of Cornwall, Ontario. Whether you're sending parcels, freight, or goods across town or across the country, our comprehensive solutions are designed to cater to your every shipping need.With years of industry experience, ShipCanada.ca has established a reputation for reliable and efficient shipping services. We understand the intricacies of transportation and logistics, ensuring your shipments reach Cornwall safely and on time.From parcels to freight, we offer a range of services tailored to your unique requirements. Our user-friendly platform makes it easy to compare rates, select the right service, and track your shipments every step of the way.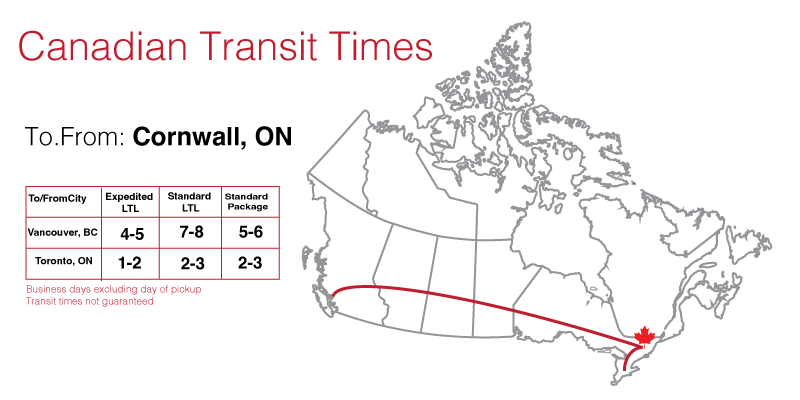 Sending packages to Cornwall has never been easier. Enter your shipment details, compare rates from top carriers, and choose the option that aligns with your timeline and budget. Our efficient parcel shipping ensures your items arrive in Cornwall exactly when you need them. When it comes to larger shipments or commercial goods, our freight shipping services have you covered. We offer both LTL (Less Than Truckload) and FTL (Full Truckload) options, providing flexibility to meet your unique needs.
For freight that is absolutely time sensitive (meaning hours) we offer air freight service. Give us a call. We can get the job done. Call or email us today for a freight quote. Our Customer Service Line is: 1-888-308-4872.