We can ship your boxes or
We can provide ShipCanada™ boxes.
Let our team manage your shipment from start to finish!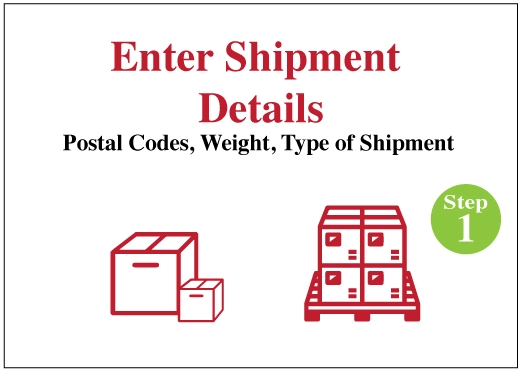 Fast Shipping Quotes
Anywhere within Canada or U.S.A
ShipCanada™ processes more quote requests across more shipping lane combinations than any other Canadian logistics company. Whether you are shipping Parcel, LTL freight, or Flatbed freight....We have you covered!
Easy To Book Your Shipment
Book, Pay & Track from your mobile device.
We know our customers are busy and on the move. ShipCanada makes managing your shipment easy by giving you the ability to manage your shipment on your desktop or mobile device.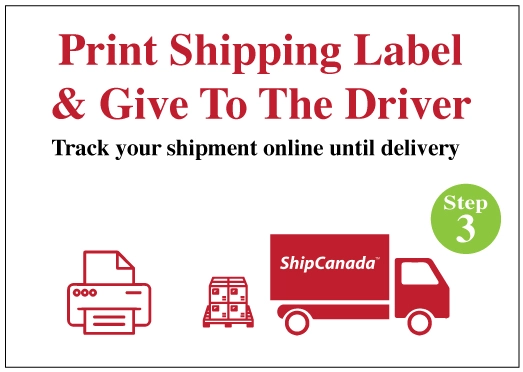 We'll Handle The Rest!
We manage your shipment - Start to finish.
Once you print 3 copies of the shipping label (or bill of lading); affix one to the shipment, give one to the driver upon pickup & keep one for yourself. Once your shipment is in transit your logistics coordinator will provide you with tracking so you can keep an eye on your shipment until final delivery.
Need to order ShipCanada boxes?
Access our order module Here
Many large retailers offer Shipping Boxes in Canada. These are are typically single corrugate boxes offered in a variety of sizes that can be used in various applications. While these are not actually designed for "shipping", most of time they will withstand regular courier service as long as the density of the contents is not too heavy. ShipCanada strongly recommends reinforcing these boxes with tape around the the entire box as the we occasionally see the seams or corners split when on the conveyors in the distribution centres.
For customers with higher density cargo or require double-currugate packaging to acommodate their shipments, we can offer ShipCanada™ boxes. We have a special order module that allows users to specify the size they need and have them shipped direct to their front door. Order delivery can range from 1 day to 4-5 days depending on inventory levels and where the units are being shipped. If you need additional options for your shipment please visit our guide on how to prepare for shipping. Our service for LTL freight extends to all Canadian provinces with both regular economy rates as well as fast-as-flight expedited service.
For the best economy shipping rates on freight that is not time sensitive we offer Rail Intermodal service to all points west of Vancouver. For standard shipments without high time sensitivity we offer economy over the road rates. If your freight has to get to its destination faster our customers can choose Expedited LTL service which basically mirrors truckload transit times. Regular and expedited services are also available for International shipping requirements. Our team can assist you with any freight volume shipping in Canada.
For freight that is absolutely time sensitive (meaning hours) we offer air freight service. Give us a call. We can get the job done. Call or email us today for a freight quote. Our Customer Service Line is: 1-888-308-4872.