Canada's Shipping Company
Shipping All Points In Canada & the USA
Welcome to ShipCanada™
Make ShipCanada your Shipping Company!
Choosing the right carrier can mean all the difference
In today's fast paced economy, your choice of shipping company is a critical component to your overall business strategy. From regular LTL freight services to Our main Service Options also Include:
Whether you're shipping Canada or dealing with more complex international shipping, we manage your shipments from start to finish and we ensure that you and your customer are informed of all details relating to your shipment. Our extended logistics network brings together shipping companies throughout North America so your freight is always handled by best-in-class service providers.
Call one of our experienced freight transportation specialists with any questions regarding your shipment. We look forward to the opportunity to being the shipping company that serves you and your customers. Our Customer Service Line is: 1-289-813-4024.
Canadian Service Options
Less than Truckload
We provide both economy and expedited LTL service to and from all pojnts in Canada and the U.S.
Our service capabilities also include residential shipping company services.
Full Truckload Service
Our netowrk of FTL sevice provider provide a wide range of capacity consisting
of 53' Dry Vans, Temp. Control Units and Logistics Trailer.
AIR & Expedited Shipments
When it has to get there with out exception
ShipCanada can expedite your shipment by Air or Truck
Flatbed / Specialised Trucking
ShipCanada is well known for our Flatbed and Specilised
service capabilities. Ask for our flatbed department
Canada & USA We cover all points
Our network offers daily Service To and From most North American Cities.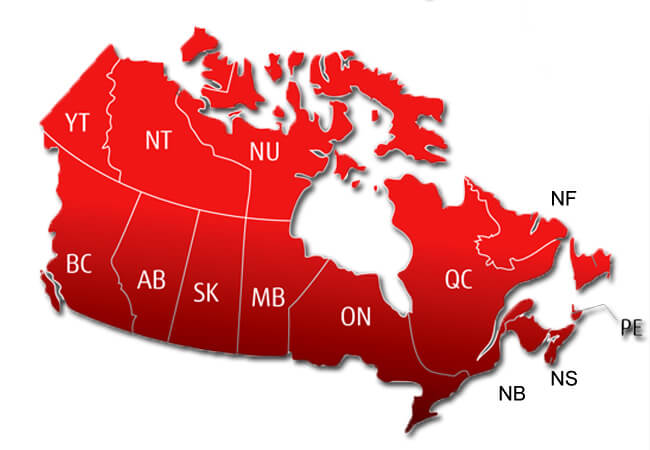 Canada Freight Quotations
Daily Pickup Points
Alberta British Columbia Manitoba New Brunswick Nova Scotia Newfoundland Ontario Quebec Prince Edward Island Saskatchewan.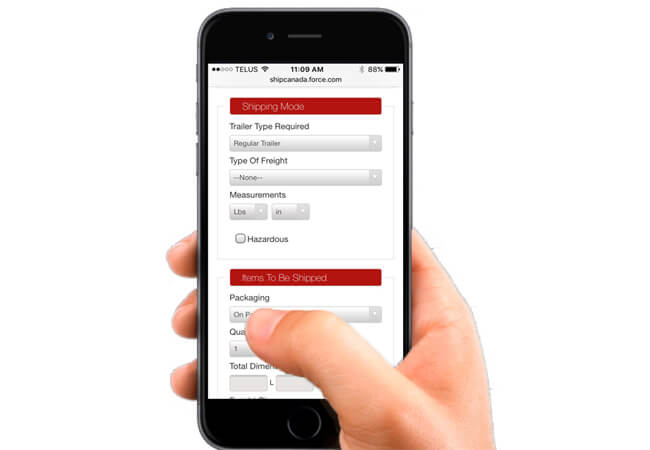 Mobile Quote Technology
Shipping Made Convenient
You can also feel free to visit our online Shipping School for help with terminology and definitions. Our agents are equipped to assist you with all aspects of the shipping process. Once your shipment is is in transit you can also track the customs clearance status by visiting our customs portal and locating the appropriate customs broker.